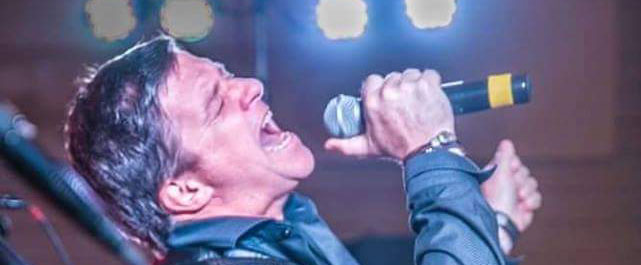 Rinat has been involved with defining our family's image in public for many years now.  We connected through her long professional relationship dressing my wife for her work as an executive.   Rinat helped me to define then refine my wardrobe for the stage.  I am a front man and a lead singer in rock and dance bands.  I perform across Canada and we currently live in Vancouver.  I continue to go boldly into my workplace with every confidence my appearance accurately reflects who I am as an artist.  It's pretty awesome support and it allows me to focus on singing.
Thanks Rinat.  We'll be in to see you again soon.
Scott Driscoll
Scott Driscoll Music
Thanks for all that you have done to keep me current.  I always get compliments on my clothes and I know for sure I could not have achieved that without you.  It's probably 25 years that we've been working together, and I don't want to stop even though I am retired and have changed the focus of my wardrobe since we first met. At my age, I  think it's more important than ever to maintain a style that's comfortable but still has an "au currant" feeling.  In addition to finding clothing that fits well, I appreciate your advice on things like colour coordination, hair, glasses, shoes, travel wardrobe, closet organization. It's especially helpful to have pictures showing how to coordinate outfits.  I am always amazed how many times you come up with combinations I would never dream of. Most of all, I appreciate how you respect my preferences but can still tempt me to try something new that you know will look good.  Your inspiration recently extended to my husband who insisted that his outdated clothes were acceptable for a very special occasion.  In your own inimitable way, with humour and tact, you were able to guide him towards a very fashionable new look.  That would not have happened without you!  And last but not least, I love your light-as-a-feather garment bag.  It accompanies me each time I'm away for the weekend – a perfect travelling accessory!  
Thanks again, Rinat.  Your help is so very much appreciated. 
Fondly, 
Marlyn
As a professional consultant in my 30's, I needed to make sure my wardrobe was polished and professional, yet fashionable and smart. My style was truly lacking that 'professional edge' my career required of. I can't tell you how much your experience and expertise helped to fine tune my look. You took the time to go through my wardrobe, piece by piece and provided me the advice I needed. I now know how to look professional, age appropriate and fashionable! I will definitely recommend anyone looking for that edge in their career to seek out RStyle by Design!
Thank you so for all your help,
Paul Quintal
Australia
Through the confidence, knowledge and leadership abilities, somewhere along the way you helped me embrace and enhance the idea that when the outside mirrors the inside you grow stronger. Over the years, you have been my source of confidence, through your talent at finding me the perfect outfit to project professionalism and personality while allowing me to maintain my own uniqueness. Who would have thought that I would find Montreal right here at Yonge and Eglinton. Your charisma, "can do" and positive nature are contagious, which you translate into your unique skill. Today, as a business executive, you have helped me find my style, my strength and remind me of why I just love being a woman. Thank you for helping me grow into the leader I have become in a very stylish way, there are few words to express my gratitude.
Suzanne Roy 
Director, Business Development 
McCormick Canada Industrial group
It's R pleasure to answer any questions that you may have?
For your personalized consultation
appointment and quote,
contact Rinat and her team